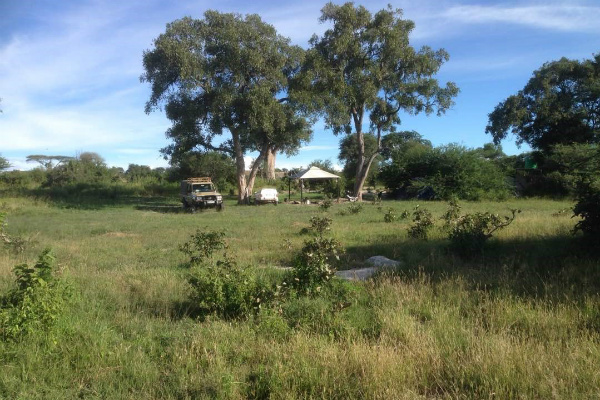 Thobolo's Bush Lodge is the vision of Mike Gunn, creator of the famous Gunn's Camp in the Okavango Delta and pioneer of ecotourism and environmental initiatives across Botswana.
In 2013 Mike identified a unique opportunity to bring life back into the African bush by reviving Barangwe Pan, with the idea to then develop an eco-friendly lodge that would allow visitors to enjoy this part of the bush for the very first time. With meticulous and painstaking effort taken to minimise the environmental impact, Barangwe Pan was successfully revived and Thobolo's Bush Lodge was built.
The lodge is the first of its kind in Botswana, having been built using a system called LGS construction (light gauge steel) which is being recognized worldwide as one the greenest building methods available. In recognition of this, Thobolo's Bush Lodge has received Eco Tourism Level status – the highest eco level available in Botswana.
The lodge provides electricity entirely by solar. Sun Trackers is a cutting-edge system with solar panels that move and follow the path of the sun throughout the day. A standby generator is used in the event of continuous overcast days to charge batteries, when necessary. No indigenous timbers have been utilised throughout the construction process.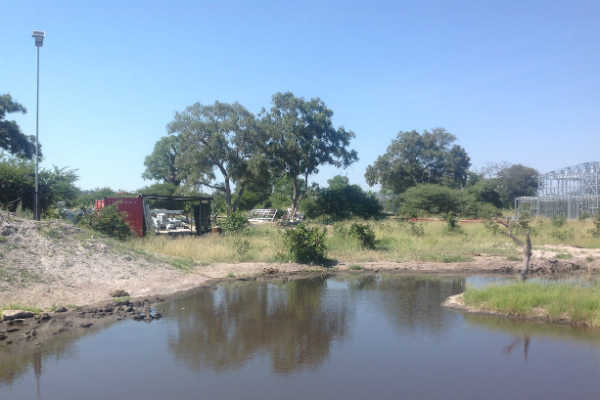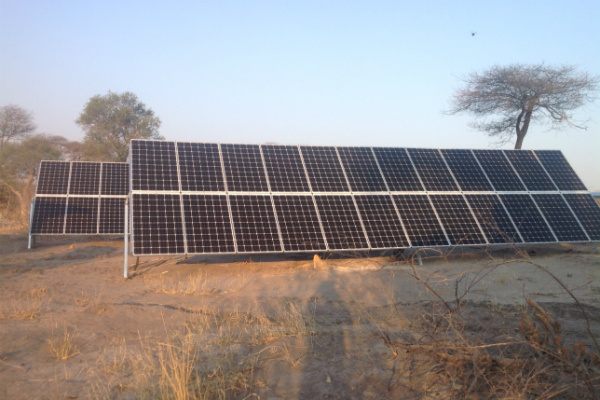 The small pans water is supplied by two solar operated boreholes. The daily overflow runs down into Barangwe Pan, keeping it reasonably full. Since its revival, Barangwe Pan has flourished and is now home to large numbers of species such as elephant, buffalo, eland, kudu, sable, roan, impala, warthog, lion, leopard, wild dog, and many other smaller species visiting on a constant basis.
Guests of Thobolo's Bush Lodge have the unique opportunity to witness the spectacle of this wildlife from the comfort of the lodge's public areas, guest chalets and campsite.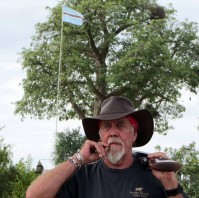 Creator of Thobolo's Bush Lodge, Mike Gunn has spent the last 35+ years dedicating his life to pioneering ecotourism and environmental initiatives in Botswana.
Mike's first venture into ecotourism was with the development of luxury Tsaro Photographic Lodge, on the northern boundary of Moremi Game Reserve on the Kwaai River.
This was followed by the development of Gunn's Camp and Gunn's Bush Camp in the heart of the Okavango Delta, being Mike's vision to provide a more affordable accommodation option for eco-loving tourists wishing to experience the majesty of the Delta.
During his time in the Delta, Mike also established the now popular safaris by boat throughout the Okavango Delta.
Mike also pioneered the introduction of fibreglass mokoro boats to the Delta for which he received a Botswana Tourism Industry Award.
He was also a founding member of the Hotel and Tourism Association of Botswana (HATAB) where he served as an active committee member for seven years.
Today Mike remains an active part of life at Thobolo's Bush Lodge, sharing his wealth of knowledge on wildlife and the environment with guests on personally guided game drives through Chobe and beyond.